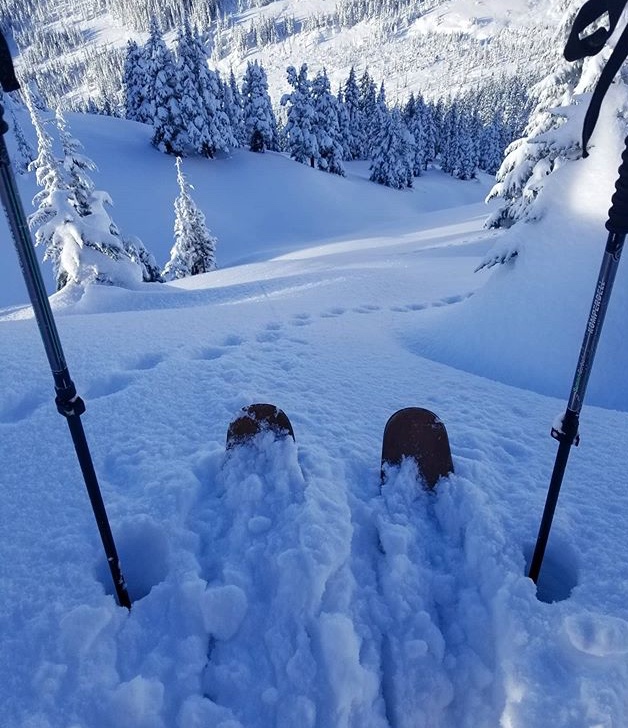 Hello MMC,

As promised from the Board here is your March instalment of Mountain Memos! Needless to say, times are strange. Following a couple of tense weeks, our community  is working hard to do their part in the management of the COVID-19 pandemic. During an emergency board meeting last week, we spent much time deliberating on the most appropriate way for MMC/ Shames to respond to closures of ski resorts worldwide. While it was a tough decision to make, the wellness of our members and hardworking staff comes first.  Despite the early closure, we can all agree that 2019/2020 was an exceptional season for our mountain. Boy did conditions deliver!!!

Since the closure of Shames, it has been noted that many people do continue to access the hill. As per Christian's recent post, we ask again to please refrain from accessing the hill for backcountry use. There is still a crew working up there and the increased risk that an unfortunate event would put on rescue personnel is unacceptable. Furthermore, our healthcare system is bracing for what may be an already insurmountable challenge — please be mindful of this. Keep yourselves well!

A few updates:
Passes
Given the unexpected end to the season, we have decided to honour all 12-pack passes that were due to expire at the end of this season until the end of 2020.
Shred Carpet tickets that were purchased will also be honoured until December 31st 2020.
Finances
Though shorter than expected, we finished this season in great shape!
Events
All end of season events have unfortunately been cancelled. Stay tuned for updates on the annual general meeting.
Capital Projects
The Shred Carpet project is still in the works. Depending on how the next few months unfold, we still hope to move ahead and begin installation this summer.
The need for more parking has been identified this season as a high priority by the membership. We promise we are looking into options and we will share news as it develops. Stayed tuned for more!
Thanks to each and every one of you for an incredible season. We are so lucky to be part of such a beautiful community! Please take care of each other (from at least 6 feet away ;)) — we look forward to seeing everyone again once the dust has settled.