REGULAR SEASON PASS ON SALE NOW
Release of Liability, Waiver of Claims, Assumption of Risks and Indemnity Agreement. Prior to purchasing your season pass, please sign the waiver. There is a printable and digital version.
Release of Liability, Waiver of Claims, Assumption of Risks and Indemnity Agreement. If you plan to ski out of bounds, a back country waiver is needed. You need to sign this if you plan to ski or snowboard out of bounds. There is a printable and digital version.
NEW this season we have placed a cap on the number of Season Passes sold. This cap only applies to Adult Season Passes (both member and non-member) and is limited to 900. There is no cap on Senior, Youth, Junior, Senior Plus or Child season passes. We have extended the "No Questions Asked 100% Refund until Dec. 1, 2021
Please note that our 10% Family Discount is defined as follows: one or more paying Adult/Legal Guardian(s) and a dependent (20 years old or younger) residing in one household. The discount is applicable to the pass portion of price before tax and surcharge. Only available on Season Passes.

Applicant ages are determined as of December 1 of given year.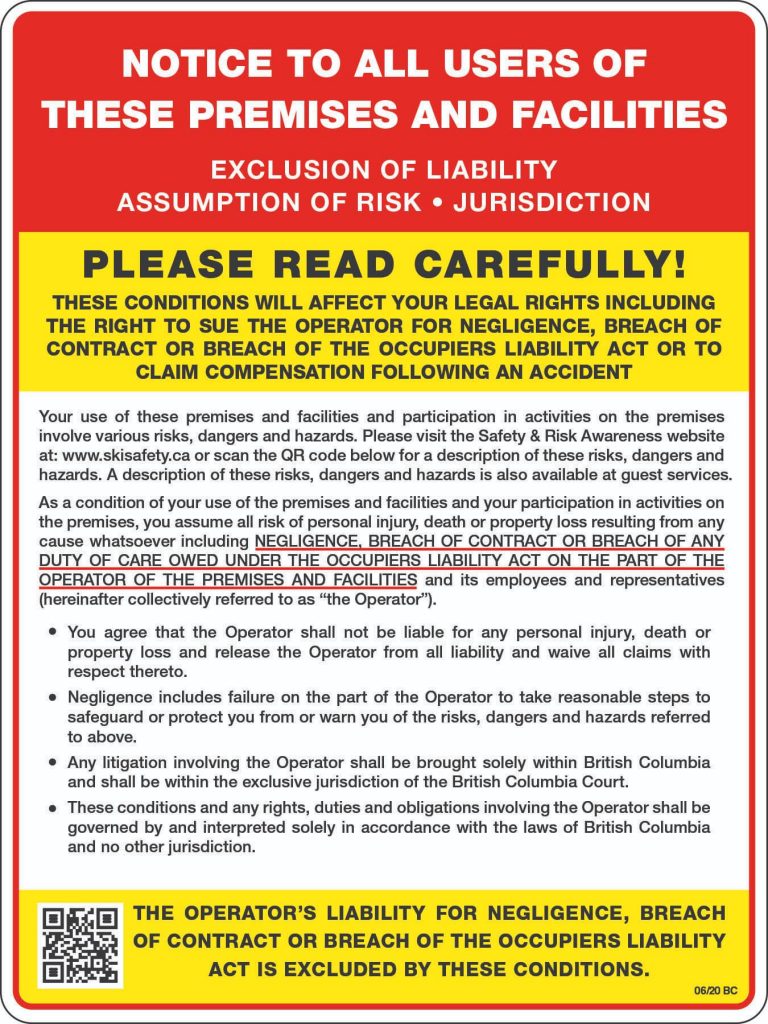 Download Season Pass Application Form>> https://mymountaincoop.ca/wp-content/uploads/2019/10/Application-2021-2022.pdf
Regular Season Pass 2021-2022
| Pass Type | Price | Non-member Total* | Member Total** |
| --- | --- | --- | --- |
| Adult (21-64) | $1075.00 | $1128.75 | $1023.75 |
| Youth (13-20) | $599.00 | $586.95 | $481.95 |
| Junior (7-12) | $199.99 | $209.99 | $104.99 |
| Grade 5 | $20.00 | $21.00*** | $21.00*** |
| Senior (65-74) | $731.13 | $767.69 | $662.69 |
| Senior Plus (75+) | $150.00 | $157.50 | $52.50 |
| Child (6 & under) | $120.00 | $126.00 | $21.00 |
| Corporate Pass | $1,399.00 | $1,468.95 | $1,363.95 |
*Prices include GST **Members Price includes $100 Discount & GST ***Prince includes Admin Fee & GST
Prices subject to change. VISA, MC & Debit accepted.
---
Post-Secondary Student Pass – $324.74 SALE has ENDED
Full time is a minimum of three courses during the Fall or Winter semesters.
Paid Co-op, or internship courses are not eligible.
Must provide course timetable with your name and student ID number for proof of enrollment when purchasing pass.
Must show Valid Student ID and Government ID (Driver's License, BCID, passport) at time of purchase.
Student Pass is non-refundable and non-transferable. No exceptions.
Price = $324.74 (includes GST).
Sale ends November 1st, 2021
---
Grade 5 Ski Free Season Pass!
Students in Grade 5 are eligible for a free Season Pass. In an effort to help promote healthy living and active lifestyles in our Northern Youth, MMC-Shames Mountain will offer a free Season Pass to all students enrolled in Grade 5 during the 2021/2022 operational season. The mountain will be waiving the cost of the Season Pass for Grade 5 students, and will only be charging the nominal pass processing fee ($20+GST).
In order to receive the free pass, we ask that you bring in proof of your child's enrolment in Grade 5 to our Town Office. Please indicate "Grade 5 Free" as "Pass Type" on application form. The $20+GST surcharge for producing the pass is still applicable.
---
Billey Season Pass Fund New info coming soon!
In loving memory of Curtis Billey, MMC-Shames Mountain has decided to donate one Youth Season Pass every year. Curtis loved skiing and Shames Mountain. He was a founding board member of My Recreational Mountain Cooperative, and was essential to assuring the ski hill's survival and Financial Stability. It is our hope that with this initiative, Curtis' passion for skiing and for MMC-Shames Mountain will be not only remembered, but also passed on to future generations.
Please find below a PDF of the application and Application Criteria. When application is completed, please drop off at MMC-Shames Mountain: 4805 Highway 16 West, or scan and email to [email protected] Deadline for Applications is Dec. 1, 2020
Download Billey Season Pass Application Form
---
Get a Discount at Other Ski Hills using your Shames pass
Traveling with your Season Pass is a great way to check out other mountains because of the reciprocal inter-mountain program. A valid Season Pass photo I.D. must be presented in order to qualify for discount offered.