**Please note, starting fall 2023, paid Uphill Season Passes, Uphill Tickets or Uphill Season Pass add-ons are required to access inbounds terrain at all times**
My Mountain Coop allows uphill travel both during and outside operating hours, but for insurance and safety reasons, access is regulated. Please familiarise yourself with the rules and designated uphill routes below. The rules on this page must be followed at all times during the operating season. It is important to note that the route and hours differ between operating days and non-operating days. Stay to the side of the designated uphill routes at all times.
During Non-Operating Days
No access from 12:00am to 8:30am
Users must have an uphill pass, addon, or have purchased a single day uphill ticket
Use the Red Route shown on the map, following the lift line up to Rainbow Ridge
Headlamps are required outside of daylight hours
No access to the Black Diamonds (AOT, Hangover, Junior's Jungle, Galloways and Terminator). Returning to the hill from the backcountry using lower Terminator is permitted as per the map
Users are subject to the exclusion of liability and assumption of risk
Dogs must have a Doggy Pass and be kept on leash until lift tower 3. Please clean up after your dog
Persons accessing MMC-Shames Mountain outside regular lift-operating hours acknowledge that activities including, but not limited to, grooming, snowmobile traffic, special event setup and marked and unmarked hazards pertaining to those activities may exist anywhere within our boundary at any time.
During Lift-Operating Days
No access from 12:00am to 9:30am
Users must have an uphill pass or have purchased a single day uphill ticket
Use the Green Route shown on the map, following the Boundary Trail all the way up. The Red Route can be used in the evening after ski patrol is done sweeping the hill for the day
Stay to the side of the uphill route
No dogs allowed
Backcountry Access
The uphill policy here only applies to Shames Mountain's operating boundary. Backcountry access that avoids the ski area boundary remains open at all times and access to the Shames parking area is not restricted. Please respect all signage in the area. Head to our Backcountry Safety page for more resources regarding ski touring in the Shames Mountain area.
If you use the Shames Mountain area for access but are not yet a member of My Mountain Co-op, please consider becoming one. Every membership (and pass) sold helps ensure Shames Mountain can continue operating. Shames Mountain is a huge benefit for the community, and plays an important workplace attraction and retention role in our region. Without Shames Mountain, it is also unlikely that the Ministry of Transportation would continue maintaining the Shames Mountain Access Road.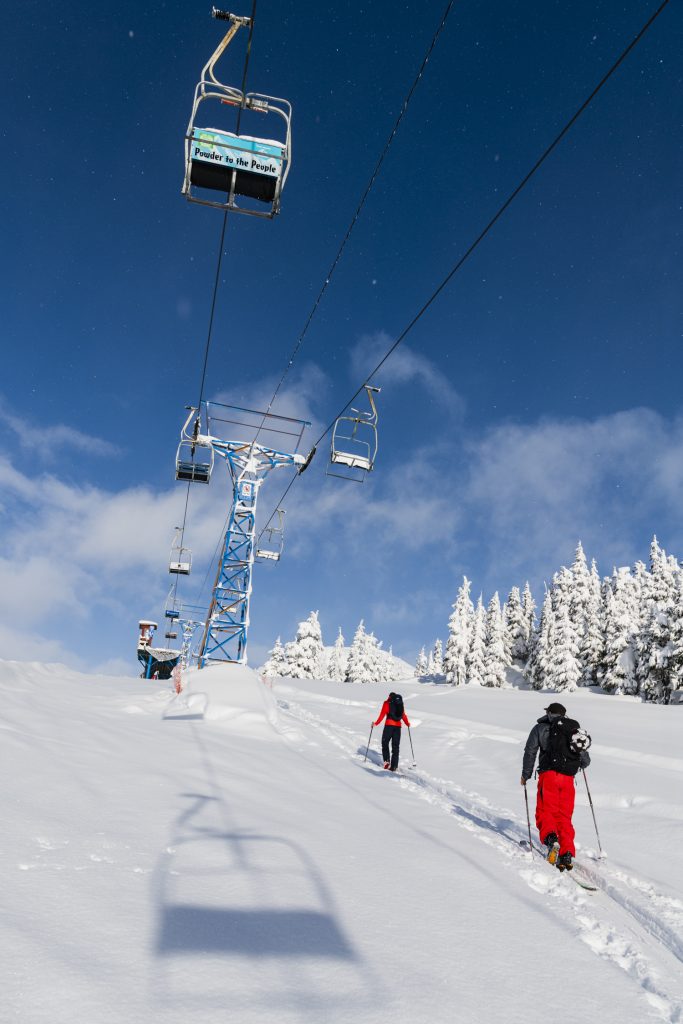 Uphill Committee?
Interested in helping shape My Mountain Co-op's relationship with the backcountry community and Shames Mountain uphill policies? The Co-op maintains an "Uphill Committee" in an effort to invite the membership to help inform decisions. Please reach out to [email protected] for more information.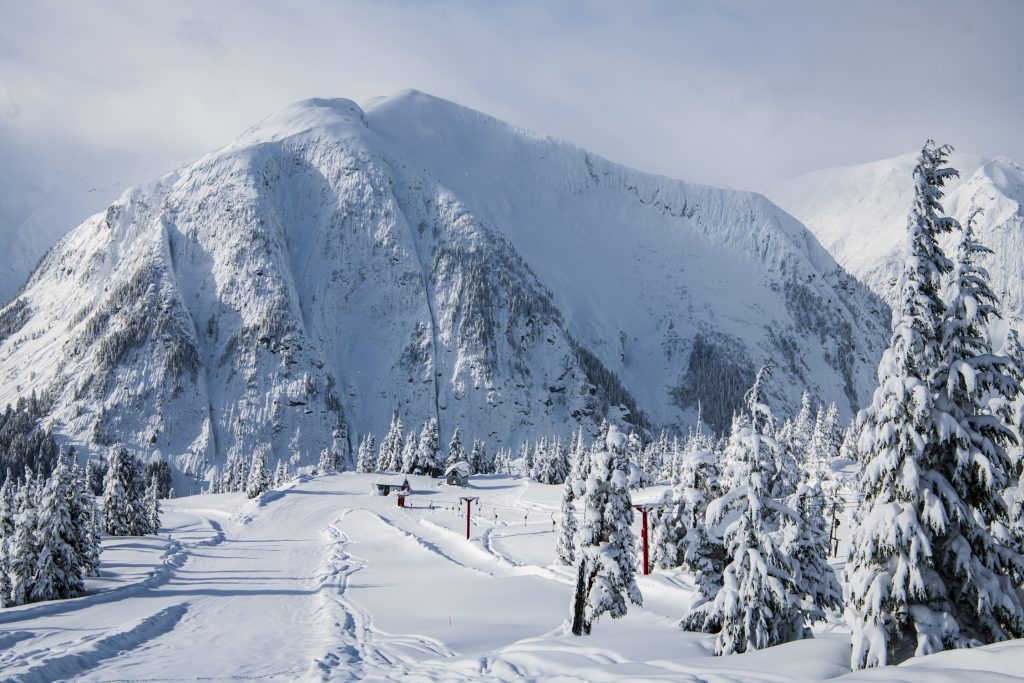 After hours access
Uphill access is prohibited between 12AM and 8:30AM during non operating days and between 12AM and 9:30AM during operating days.
If you wish to access Shames Mountain during these times please fill out this
application form
. 
Application must be submitted at least 48hrs before departure.
Only one application per group is needed.