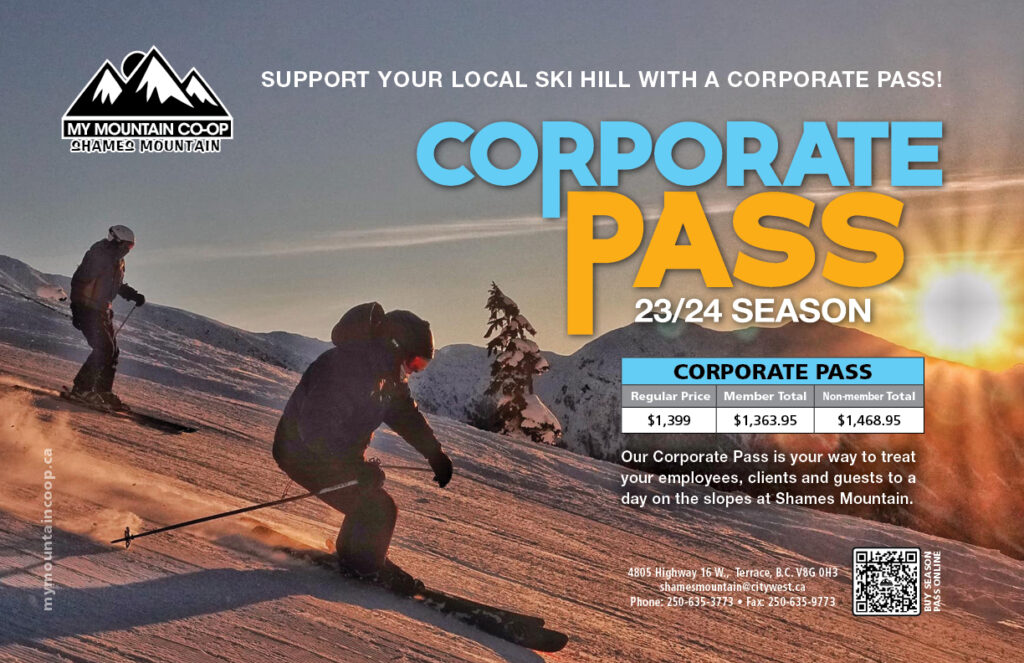 Our Corporate Pass is your way to treat your employees, clients and guests to a day on the slopes at MMC-Shames Mountain. The Corporate Season Pass is completely transferable. A Corporate Season Pass is not transferable once the pass is active after the first scan at the lift by the ticket scanner. Once a pass has been scanned it can only be used by one guest for that day.
Corporate Pass Prices
Price: $1399.00
Non-Member Total: $1468.95
Member Total: $1363.95
Please visit our webstore to purchase your 2023-2024 Corporate Season Pass for Shames Mountain!