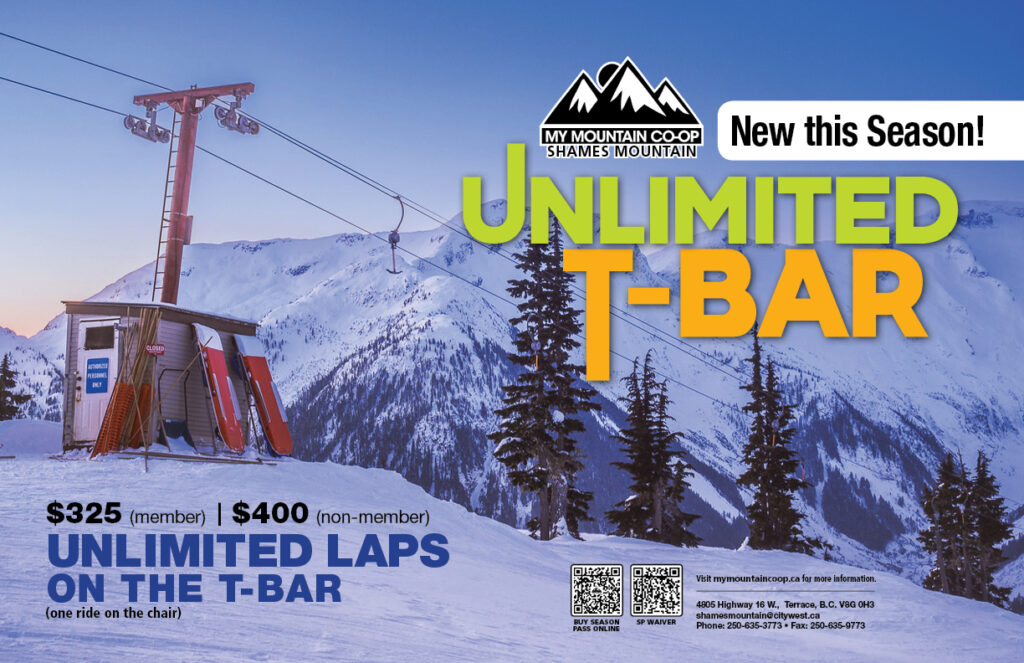 New for the 2023-2024 season is the T-Bar Unlimited Season Pass and Day Tickets. This pass and ticket provide users one chairlift ride each day. Once in the upper mountain we are now offering unlimited T-Bar rides.
Prices
T-Bar Unlimited Day Ticket – $64.31 (including tax) – Only available on the day of your visit at the ticket office
Why
The T-Bar Unlimited Season Pass is the pass for those who frequent the backcountry but also love to lap the T-Bar while waiting for friends, or who value the safety of being inbounds on those marginal condition days. The T-Bar Unlimited Season Pass is also a great way to extend your touring laps by including the T-Bar into the process. We value the experience Shames Mountain offers our backcountry users and this pass is an extension of the One Chair Ride product we offer.