Hello MMC!
What a wild ride the month has been! Christian and team worked tirelessly to get us open on December 12th (in spite of the lowest opening weekend snow pack on record), it is our first season consistently reaching capacity, AND we are dealing with a global pandemic. We want to thank all our members and guests for being respectful of the new protocols and for being patient as we iron out the wrinkles. 
Despite this, we have had some great snow and more is on the way, and we're excited for what 2021 has in store! Read on for updates from the Board of Directors December 15th meeting.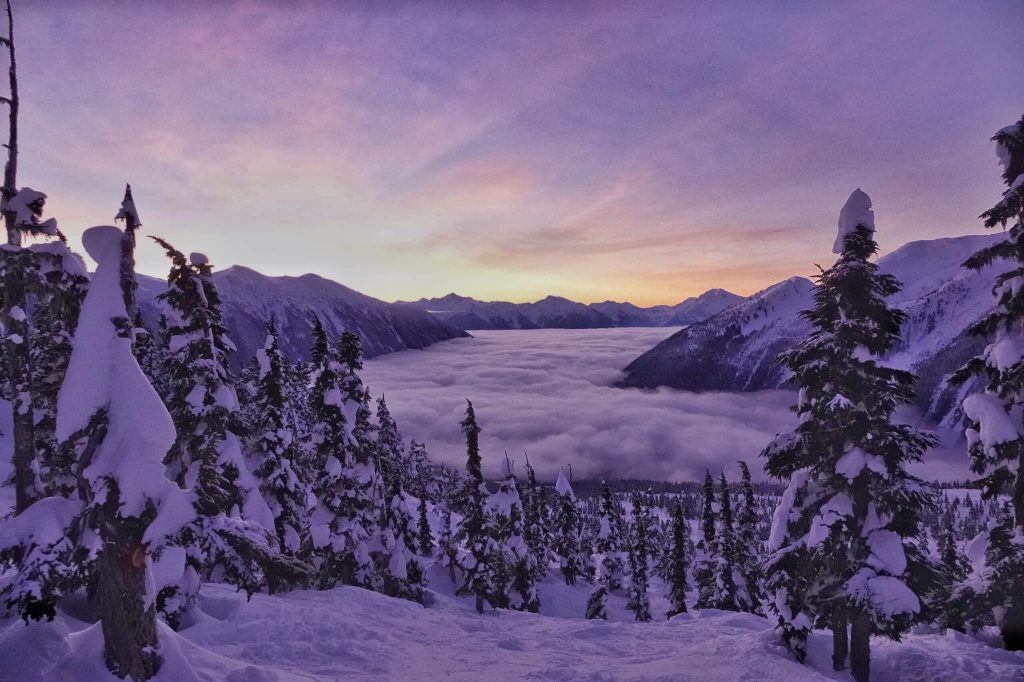 Operations
Just in the nick of time, a temporary tower was installed in order to bring internet to the hill allowing for the operation of our new point of sale system. Later this year, a more permanent tower will be completed. Thanks to everyone who came together to make this happen in time for opening weekend!
Is anyone out there a wizard with a webcam? More specifically we are looking for someone who knows how to broadcast our live feed to WordPress. If you know of anyone with these specific skills, send them our way! Thank you to everyone who reached out last month.
We appreciate that everyone is being so conscientious of the new lodge operating procedures and we note that this is pushing people to lunch and rehydrate near their vehicles. Please note that our liquor license does not extend into the parking lot and that we could get in big trouble for allowing open alcohol beyond the confines of the lodge. Open alcohol is not permitted in the parking lot. This means that we do NOT want to SEE open alcohol outside of the lodge at any time.
Parking
Wow – this has been an overwhelming one! It is so wonderful to see the hill busy and it's great to see that people are being respectful of the provincial health guidelines. But we are experiencing exceptionally high vehicle traffic — and we don't see this going down anytime soon.
Thanks to some quick work by members, MMC was able to apply to a grant for funding to build a new parking area above the maintenance building. We are looking for other opportunities to fundraise for this important expansion. Anyone interested in fundraising for parking, please contact [email protected]@gmail.com
The Board of Directors has been toying with the idea of a VIP Parking Passes fundraiser. We propose auctioning off 5 prime parking spots per month in order to raise money for a new parking lot. We hope to initiate this later in the New Year.
Finances
Thank you to Community Futures 16/37 and the District of Kitimat for their very kind donations directed at offsetting COVID-19 related costs.
We may be able to win $10,000 from the Prince Rupert Port Authority's Community Investment Fund! Click here to find out how you can place a vote to promote your mountain!
Thank you to Seabridge Gold who donated $3000 to MMC! $1500 is to be directed to COVID-19 related costs and $1500 to be directed to the Snow Angel's Program.
We are hoping to increase corporate engagement with our co-op this year. Ways that businesses can get involved include a lifetime MMC Business Membership and annual corporate season's passes. If you are a business owner or know of anyone who might be interested – get in touch with our Terrace office!
Events
We are sad to announce that due to the complexities of operating during a global pandemic, we will not be able to host many of our usual promotional events this year.

Thrilling Thursdays will be cancelled (though the hill will eventually be open as usual on Thursdays).
Our typical New Years day food drive will not be in effect. Please find other creative ways to donate to our local food banks or other charitable organizations if you are in the position to do so. The hill will be open January 1st for seasons pass holders and regular pass purchase.
The Family Day 50% off promotion will not be in effect. The hill will be open on Family Day for seasons pass holders and regular pass purchase.
Capital Projects
We have applied for grant funding for parking lot expansion projects. Everyone cross your fingers! Seriously!!!!!
We have raised close to $400,000 for our Shred Carpet Project and applied to NDIT for the remaining $300,000. We hope to make a decision to build this new lift in 2021 once we hear back from NDIT this January. Everyone cross your toes!
Thanks for reading! Hey, did you know that this year is our 30th anniversary!? How cool is that? If anyone has old photos from the early Shames days, share them with us on Facebook!
We appreciate your ongoing patience in these very trying times. Christian, his team and we, your board of directors, continue to do our very best on your behalf. Don't hesitate to reach out to us with any questions or concerns. We thank you for your ongoing adherence to pandemic related operating protocols – remember, don't be the reason we lose the season! Stay safe out there MMC! Keep the fluffy stuff coming!