What a way to end it! Powder don't stop for pandemics! Christian and his team pulled off an exceptional year and it's hard to believe this season is already over! Below are your updates from our April board meeting.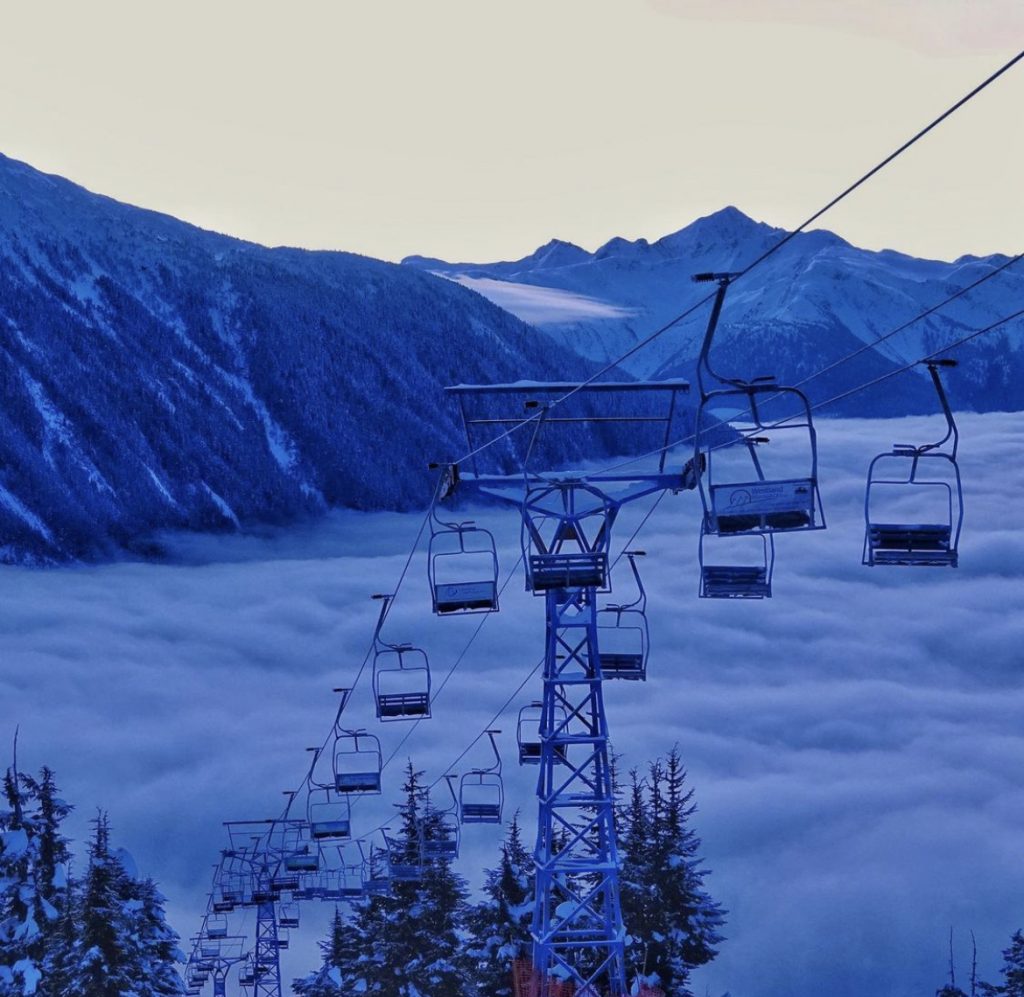 Operations
The hill is officially closed for the season. The team has been reduced to just a few individuals who are working to get everything put away for the year.
Our snowcat operator has been hard at work clearing the base area so that the ground will have a chance to dry before construction begins on the conveyor lift.
It was brought to our attention that there have been an increasing number of inappropriate comments and/or actions by guests towards a number of our female (some very young) staff. It goes without saying that this will not be tolerated and individuals responsible for these acts will have their hill access indefinitely revoked. Thank you to the individuals who brought this very disappointing information to light and please do not hesitate to report inappropriate actions/ language to management or board members. Let's ensure MMC/ Shames is a safe place for all.
Parking
No luck on the big grant we were depending on for our upper parking lot…… PSYCH! Though we were not originally selected to receive the CERIP grant (news which sent us spinning to seek out other possible funding sources), the money came out of the mist and we were granted nearly everything we applied for! The Community Economic Recovery Infrastructure Program pulled through with $268,000 for our project and we couldn't be more appreciative! This in conjunction with $15,000 from the District of Kitimat and a pending grant application to the Prince Rupert Port Authority  will allow us to proceed with this project and we hope to have it underway as snow clears. 
Projects
Stay tuned for worker bee opportunities. We have A LOT on the go right now and over the course of the summer season. Please consider volunteering to help pull off some of the huge enhancement projects we have planned. Over $1.5 million dollars (of grant money that Dave Gorden has TIRELESSLY pursued) will be infused into MMC/ Shames this year — be a part of these transformations! 
At the request of some of our members, and because this is such a big project year for us, we will be hosting a virtual town hall meeting at the end of May. We want to hear your input! Please stay tuned for details. Members will be encouraged to submit questions/ concerns ahead of time so that we can make this a constructive interaction. 
Brad Zeerip and a rotating team of volunteers with hand saws (!!) have been fiendishly working to open up and improve the safety of some of our inbounds terrain. Reach out on Facebook or to one of us to find out how to get involved!
The Backcountry Enhancement Project has been approved and will be moving ahead over the next couple of months. These MMC members have done an outstanding job of making this project a reality and we look forward to seeing the progress. 
A backcountry safety committee will be forming to examine how we can promote a culture of safety as backcountry travel becomes more and more popular – another great way to get involved! Reach out to Cait if you would like to know more.
For more information or to get involved over the summer, email shamesmountain@citywest.ca or track one of us down on Facebook! Thanks for reading MMC! April powder brings May…. Sunshine and flowers we hope!!!
……Signing off on a season for the record books!